"A Promise Made, A Promise Kept"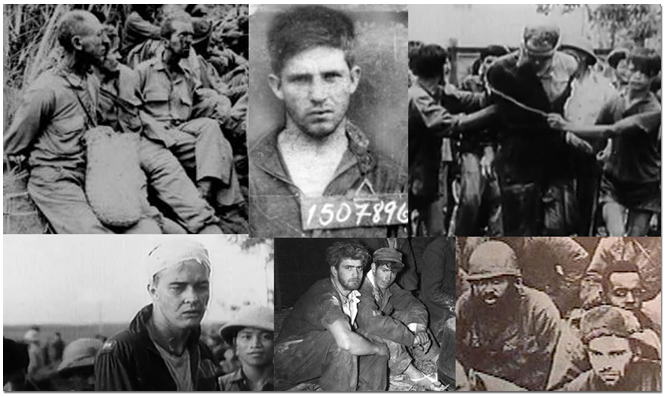 WHY A POW-MIA MUSEUM?
"While we can debate the rights and wrongs of war, what is not open to debate is what these men and women did for their country. This country called, and they answered that call, and many did not return.
People ask why this is important, it's important because this country sent men and women into harms way and made them a promise. The promise was that they would be returned and it is a promise made not just by our government and our military, it was a promise made by each individual American. Each one of these men and women were somebody's father or mother, they were somebody's brother or sister, they were somebody's husband or wife. All of us are those mothers, fathers, husbands, wives, brothers and sisters. That makes the promise we made to them one husband or wife to another, one mother or father to another, one brother or sister to another, and this is a promise that we're determined to keep." – Joint POW-MIA Accounting Command
The Jefferson Barracks POW-MIA Museum will be a part of this promise, a part of that commitment with which we have been entrusted. A commitment through which our fellow Americans will be able to see and understand – a promise made, and a promise kept. read more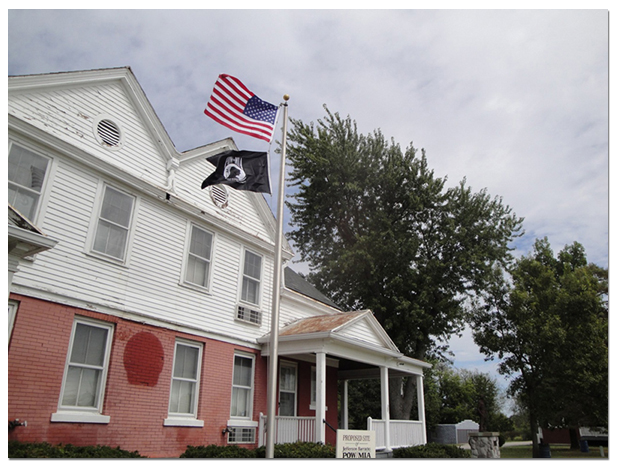 HISTORY
Motivated by the interest generated by the Missouri AMVET POW-MIA Traveling Museum, AMVET District Commander, Joe Grohs Jr., contacted U.S. Congressman Russ Carnahan about the possibility of a permanent POW-MIA Museum in Missouri. Congressman Carnahan began looking into it and in April of 2011 sent letters to Missouri's Veterans Groups inviting them to join together in an effort to establish a permanent POW-MIA Museum in the Old 1898 Officers' Quarters Building located at 16-18 Hancock Road, in the Jefferson Barracks Historic District. The structure, up until August 2008, had housed Missouri's Civilian Conservation Corps Museum.
Answering the call to date, the Missouri AMVETS, the Missouri American Legion, the Missouri Veterans Commission, the Missouri Department of the American Ex-Prisoners of War, the Missouri AMVETS Ladies Auxiliary, the Missouri Air Force Association, and the Missouri Veterans of Foreign Wars, have joined together to form the Jefferson Barracks POW-MIA Museum, Inc.
The Jefferson Barracks POW-MIA Museum, Inc. is a 501©(3) non-profit, non-partisan, all volunteer organization with a Board of Directors, an Executive Committee, and an active Fundraising Committee in place. It is currently busy with raising funds for Museum design, repairs and renovations, as well as with meeting the necessary requirements and making the necessary preparations to enter into a long-term Lease Agreement with St. Louis County, owners of the Old 1898 Officers' Quarters Building.
It is the hope that a Jefferson Barracks POW-MIA Museum will not only honor the service and tremendous sacrifices of our POW's and MIA's, but will also become a source of deep pride for Jefferson Barracks, St. Louis County, the State of Missouri, and indeed all Americans by staying true to the words of its motto: "No One Left Behind, No One Forgotten."